About Us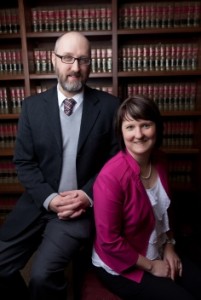 The law firm of Eberhardy & Eberhardy, LLP was formed in 2004 by husband and wife attorneys Paul T. Eberhardy and Sara L. Eberhardy. The law firm, located along the south shore of Milwaukee is a general practice law firm, handling cases in the areas of bankruptcy, estate planning, guardianship, and probate. The attorneys work within Southeast Wisconsin.
If you need an attorney, or are trying to determine if you need the assistance of an attorney, please contact our office to discuss your situation. Flexible scheduling is available. In addition, a free half-hour consultation, in-person or by telephone, can be scheduled at your request.
We look forward to hearing from you.